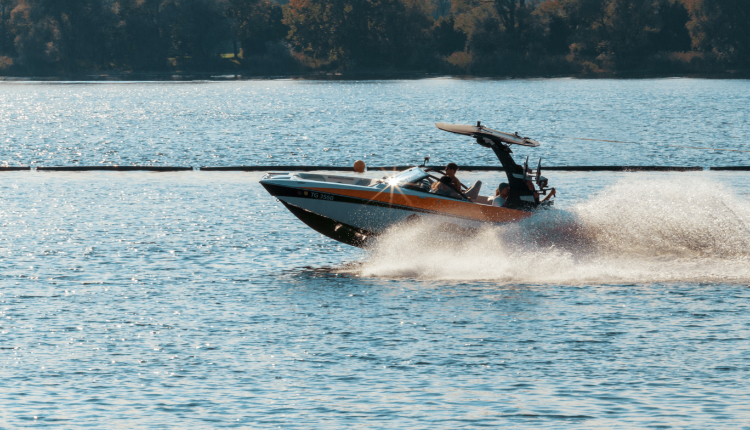 Your boat is an investment that gives you tons of fun all summer long. But come the cold weather months, you want to make sure it's properly winterized before you store it, so it's protected from weather and other hazards. Here's a quick list of steps you should take before storing.
Decide Whether or Not to Remove It From the Water
Your first winterizing step is to decide if you will be taking the boat out of the water or not, assuming you don't normally keep your boat on a trailer during the summer season. Removing the boat has multiple advantages:
Prevents ice formation around the hull
Reduces corrosion
Keeps it safer during major storms
Get a Boat Cover
When you're done winterizing, you'll need a cover for your boat. Decide from one of these options:
Fitted cover
Plastic or canvas tarp
Professional shrink wrapping
Winterize Water Systems
If you have faucets, showers, live wells, and other fixtures on board, they will need to be prepped for winter. Use the proper marine antifreeze for your boat. Remove all water from your water systems and pump them with antifreeze until it comes out the other end. First-timers may have to have someone teach them how to do this.
Take Care of Any Sanitation and AC Systems
Flush your sanitation system (toilet) with fresh water and treat it with antifreeze. Follow the manufacturer's instructions. Similarly, use the manufacturer's manual to winterize your onboard climate control.
Prep Your Inboard or Outboard Motor
To winterize an outboard motor, follow these steps:
Change the lower-unit oil.
Flush the cooling system with water and drain it completely.
Change the engine oil and filter.
Consider fogging the engine with fogging oil for long layups.
For an inboard motor, do this to winterize it:
Remove the raw water intake hose and treat it thoroughly with pink marine antifreeze.
Change the engine oil and filter.
Fog the engine if it's going to sit for a long time.
Change the gear lube in the stern drive's lower unit (if you have a stern drive).
Depending on the particular climate where your boat is and the type of engine you have, you'll have to decide about leaving the fuel tank full or empty (a local pro can give you the best advice here). If you leave it full, be sure to add a fuel stabilizer.
Don't Forget About Your Battery
Whether your battery is left onboard or removed, it should be attached to a trickle charger for the winter. Be sure to follow the voltage instructions for the specific type of battery you have.
Miscellaneous Final Tasks
You're almost there! A few last jobs:
Scrub your boat inside and out.
Organize your equipment for the spring.
Do a last check for any standing water.
Remove gear that shouldn't be left on board (fishing rods, electronics, clothing, etc.).
Now, you're done. Congratulations! Go grab a hot chocolate and dream about summer, knowing your boat is safe until the weather warms up once again.
Don't forget to ensure your boat has the right boat insurance coverage, no matter where it's located or what time of year it is. Call R. Carrie Insurance Agency at 415-567-7660 to talk to our independent agents about boat insurance today.