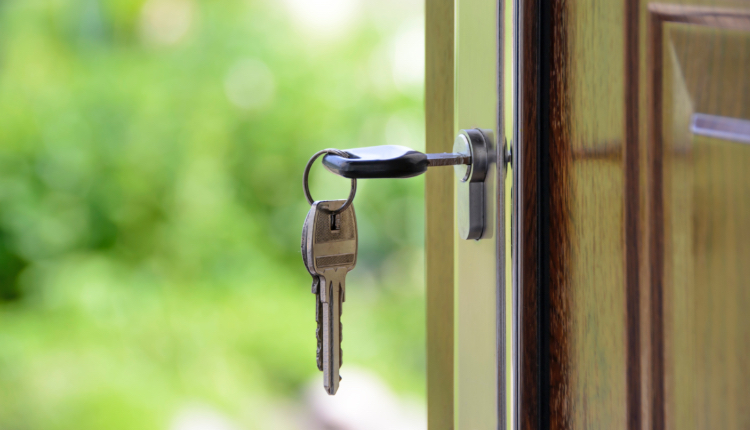 Whether you're just getting away for a long weekend or spending a few weeks out of the house, it's important to ensure your home is safe while you're gone. Follow these tips to help prevent break-ins, fires, and water damage.
Pause Your Mail and Paper Delivery
It's immediately apparent to anyone passing by that you're not home if your mail and newspapers are piled up on your porch. Also, these items and unattended parcels are subject to theft and weather damage. Have the post office and newspaper carrier stop delivery while you're gone, or have a friend or neighbor collect everything for you. Likewise, have someone shovel your snow in winter.
Use Motion Sensor and Automated Lights
Outside lights that are triggered by motion can trick would-be intruders into thinking that someone's home or watching the house. It's easy to add motion detection to the lights at your entrances and over the garage.
Use automated lights inside the home via a timer or smart system controlled by your mobile phone to make it look like people are there even when no one is home. For example, photocell landscape lights turn on automatically outside when the sun goes down and shut off again in the morning when the sun rises.
Utilize Smart Home Security
Suppose a full security system that connects to an alarm company or law enforcement isn't an option. In that case, you can harness relatively inexpensive smart home technology to make your home more secure. Some options include:
Doorbell cameras
Smart locks
Security alarms on doors and windows
Remote garage door controls
You'll be able to operate these items remotely from across the state or the globe, and in some cases, you can even see who is on your property in your absence.
Install a Wifi Smoke Detector
If a regular smoke alarm goes off while you're not home, who would hear it and call the fire department? A more modern wifi smoke detector will alert you and, in many instances, notify your local fire department for you if it senses smoke or fire.
Shut Off Water or Consider a Water Leak Sensor
You don't want to return to a flooded home and massive water damage because a pipe burst or your washing machine connection broke. Either shut off your water at the main valve, or install smart plumbing that uses sensors to alert you about leaks, broken faucets, and other water emergencies.
Never Turn Off Heat Completely in Winter Cold Weather
A common way pipes burst in winter is due to freezing. Therefore, you never want to completely shut off your heat if you live in a cold climate and leave for vacation. Instead, lower the heat, never below 55 degrees Fahrenheit. A programmable or smart thermostat lets you raise the heat again before you come home.
You can safeguard your home when you go away on vacation, and the proper home insurance policy can give you peace of mind year round. To learn more, call R. Carrie Insurance Agency at 415-567-7660, or request a quote online.