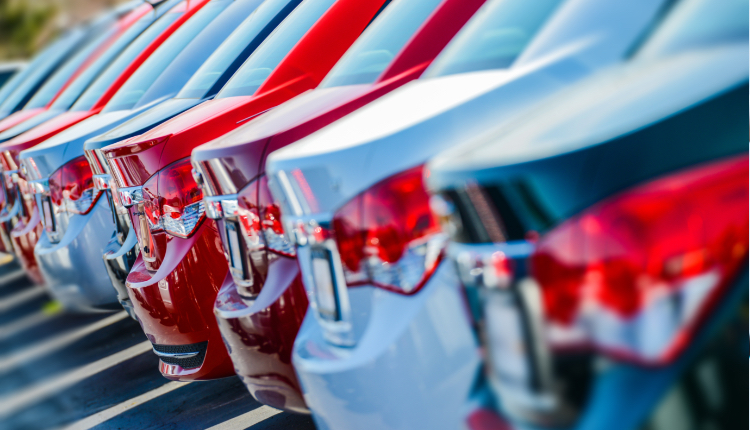 With the new car market impacted by shipping delays, many people are choosing to buy used cars lately. And some people only purchase a used vehicle because it saves them money and lets the first owner figure out if it's a lemon or not (most major problems show up by around 60,000 miles). Here's a checklist for things you should assess if you're looking at used cars.
Tires and Brakes
While tires can be replaced, they can run hundreds or even thousands of dollars. Make sure the tires are in good shape with no worn treads or patches; otherwise, this can be a good opportunity to knock some money off the price of the vehicle with your offer.
The brakes should be in excellent working order too. There should be no noise when you apply the brake pedal, and you shouldn't have to pump the pedal or push hard on it to stop the vehicle. No brake warning lights should be illuminated on the dashboard.
Suspension and Alignment
The vehicle should ride smoothly when you take it for a test drive. Before you get in, check to make sure the car or truck sits level on the pavement. Also, the alignment should be correct, and the vehicle should not pull to one side or the other.
Air Conditioning and Heat
No matter where you drive, you'll want air conditioning or heat… or both. Don't forget to turn them on to ensure they're working properly. Check all the vents, including those in the rear, if there is a separate vent system behind the driver's seat.
Safety Elements
If certain components are not functioning, driving the vehicle may not be safe, and you can get a traffic citation. This includes:
Headlights, tail lights, and directional signals
Seat belts and airbags
Dashboard lights
Horn
Windshield (no cracks or stars) and wipers
Make certain the door locks and window controls work too.
Accident History and Repair Record
Ideally, you want as many records for the vehicle as you can get your hands on. There are multiple sites online where you can enter the vehicle identification number (VIN) to see if it's been in an accident. The owner's certificate (pink slip) should not indicate that it's a salvage vehicle.
If the owner has repair and maintenance records, that's even better. It's a good sign if a seller can provide this documentation because it usually shows they have nothing to hide and have been meticulous about the car's upkeep.
If you're not sure about a car's mechanical soundness, take it to a mechanic for a pre-purchase inspection. It's well worth the money to save yourself from buying a vehicle that needs too much work.
Miscellaneous Other Items
Depending on the vehicle you're buying, there are other elements you may wish to check:
Sound system
Luxury electronics like navigation systems, smartphone connections, video players, etc.
Seating (fabric, heating, adjustment controls, etc.)
Trunk or hatchback mechanism
Sunroof or convertible roof
Spare tire and jack
Roof rack, trailer hitch, running boards, etc.
Exterior paint condition
Insurance Quote
Before you buy, it's wise to get a quote on what it will cost to insure the vehicle, so there are no surprises. And, of course, you'll want to have the vehicle insured before you start driving it if you do decide to purchase it. Most states require liability insurance to register and operate a motor vehicle, plus you probably need collision and comprehensive coverage to be fully protected.
Have you found the used car you want and are ready for an auto insurance policy? Call R. Carrie Insurance Agency at 415-567-7660 today to make sure you have the protection you need.