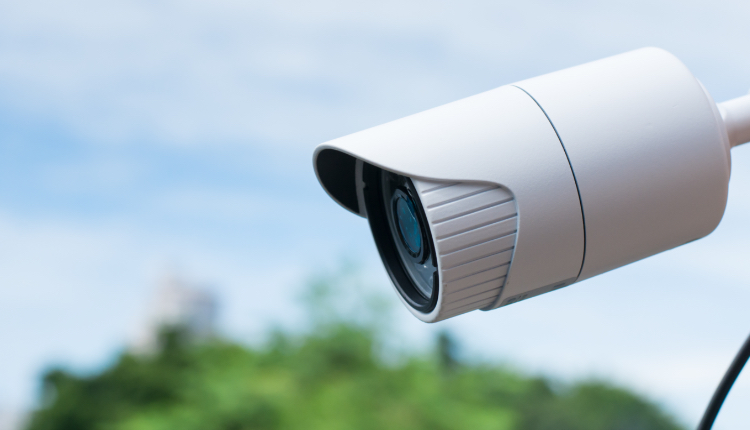 A security camera can help protect your property against intruders or provide evidence in the event of a break-in. But with all the technology available today, it can be tough to figure out which smart security camera is right for you. Here are four points to consider when you shop for a camera for your home.
24-Hour vs. Motion-Activated Recording
Some cameras run continuously, while others are only triggered to turn on when they detect motion nearby. There are pros and cons to each.
A 24/7 camera won't miss anything, since it's always on, but you'll have to go through all that footage to find one or two moments if you're looking for a specific event, such as a trespasser in your yard (though some systems have the ability to find notable events automatically). However, an always-on camera will capture even the slightest movement, which a motion-activated security camera might miss.
A motion-activated camera will be triggered by anything that moves, including pets, wild animals, and tree branches. As a result, you may get some false alarms if you're receiving notifications that your camera has turned on. However, because it only records movement, this type of camera can store data more efficiently, which is a consideration if you're using local storage (see below).
Battery Powered vs. Wired
Battery-powered cameras run the risk of having their batteries run out just when you need to capture something, which isn't an issue for cameras that gets their power from a wired connection. Therefore, you have be sure to change the batteries whenever they've been used up. But battery-powered cameras can be more portable than hardwired versions, depending on the model you buy, which can be helpful if you want to make small adjustments to their positioning or take them to another property.
Cloud vs. Local Storage
In the old days, you had to store security camera data on a local device like a video cassette, disc, or DVD. Then came microdisks for smaller and easier storage.
Some cameras still use these tiny discs today, while others have migrated to cloud storage. In general, cloud storage is preferable, as it has fewer size limitations, if any at all, and is more reliable, assuming sending information to the cloud from your camera works properly.
The biggest advantage of cloud storage is you can access the footage anywhere. If you're on vacation in Europe and want to see your backyard back in the States, you can do so from your mobile phone or tablet.
There are also camera systems that use centralized local storage and allow remote access, but you'll likely pay more for this type of setup.
Price vs. Features
Like other electronics, your security camera will be more expensive the more features it sports. Better image resolution, two-way talk, integrated spotlights, night vision, and smartphone alerts are some of the options that drive up price but may well be worth it to you.
Finally, the cost of a security camera starts rising when you integrate it with other security system components, especially monitoring services from an alarm company. So you may have to crunch the numbers to find your sweet spot between price and features and be willing to sacrifice bells and whistles you don't really need if budget is the main concern.
Don't forget to protect your home with the right home insurance policy. Call R. Carrie Insurance Agency at 415-567-7660 to explore coverage today. Between homeowners insurance and your security camera, you'll sleep easier knowing you're fully protected.